Sea Club Hotel – Ain Soukhna
Dining
A Global Destination Deserves an International Selection of Dining Experiences
Stella Di Mare Sea Club hotel dining is ready to indulge your taste for something daring and distinct. While the exceptional dishes and cocktails tantalize you, the captivating ambiance and attentive service complete the fine dining experience at our restaurants in Ain Soukhna.
Steak House
Feast on tender juicy steaks, mouthwatering Ribs & flavor packed burgers. Steak House is more casual dining option with distinctive menus that take meat lovers dining experience to advanced levels of meat feasts.
Opening Hours:
From 06:30 pm till 11:00 pm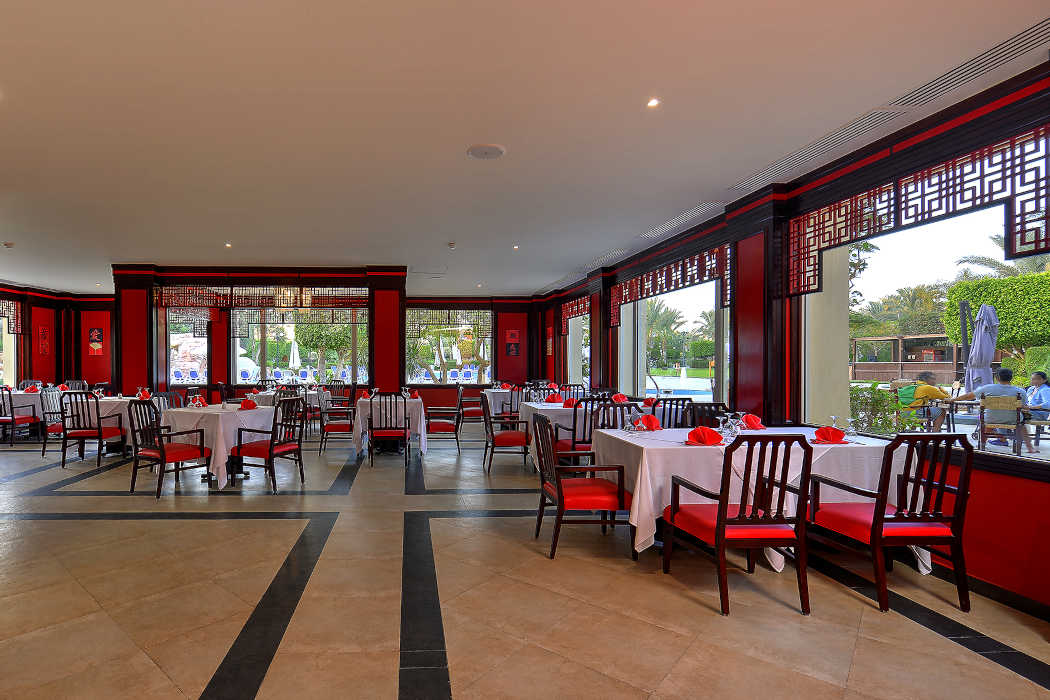 Asia Restaurant
Asian restaurant offering eclectic Japanese and Chinese cuisines with warm hospitality in the heart of Ain Soukhna. Specialized in authentic fusions, allowing you to choose from an ever-evolving menu and long-time favorites sourced from ultimate quality seasonal ingredients.
Opening Hours:
From 01:00 pm till 10:30 pm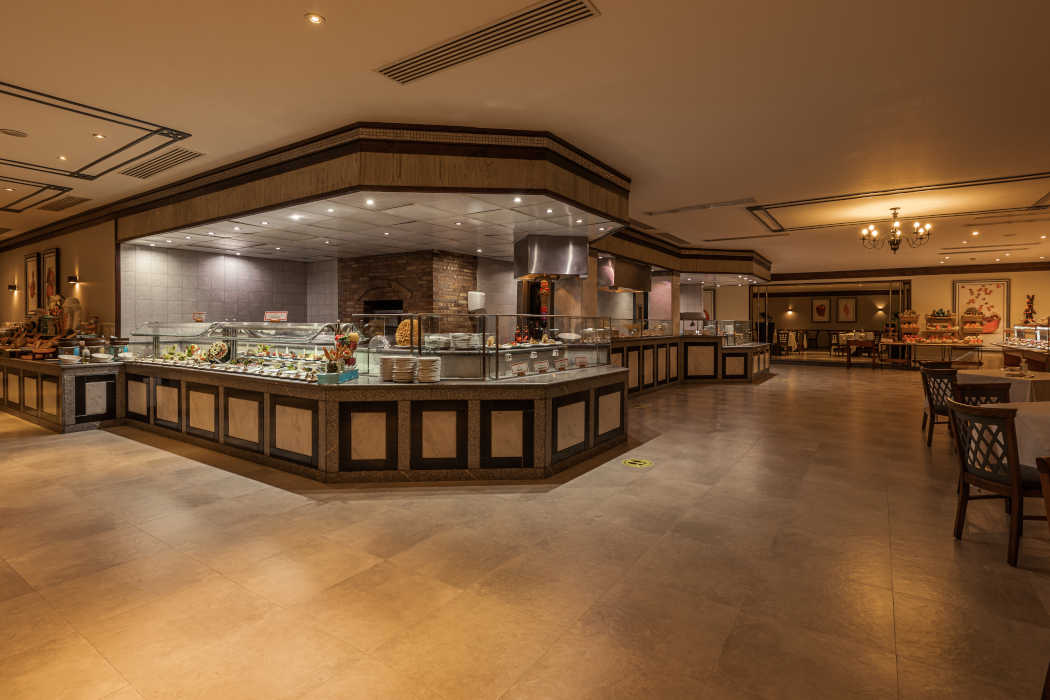 Nile Oasis
Dining at Nile Oasis is an experience unlike any other. Each meal is prepared with detailed attention to taste using the most pleasing ingredients. Our world class chefs invite you to a remarkable premium buffet dining experience, whether it's breakfast, lunch or even dinner.
Opening Hours:
Breakfast: from 06:30 am till 10:30 am
Lunch: from 01:00 pm till 03:00 pm
Dinner: from 06:30 pm till 10:00 pm
Sailor's Pub
At The Sailor's Pub, you'll be spoiled for choices at the bar. Serving a range of snacks, European beer, expertly curated wines, cocktails and the best non-alcoholic drinks in Ain Soukhna.
Opening Hours:
From 09:00 am till 12:00 am
Café Moresco
Let the rooftop enclave of rich textures and shades mesmerize you with waves of exotic cocktails. While, café Moresco's banquette seating and gentle lighting contribute to an intimate and contemporary feel. As you can enjoy the best coffee all day whilst gazing at the Red Sea's sky.
Location: 2nd floor
Opening Hours:
From 04:00 pm till 12:00 am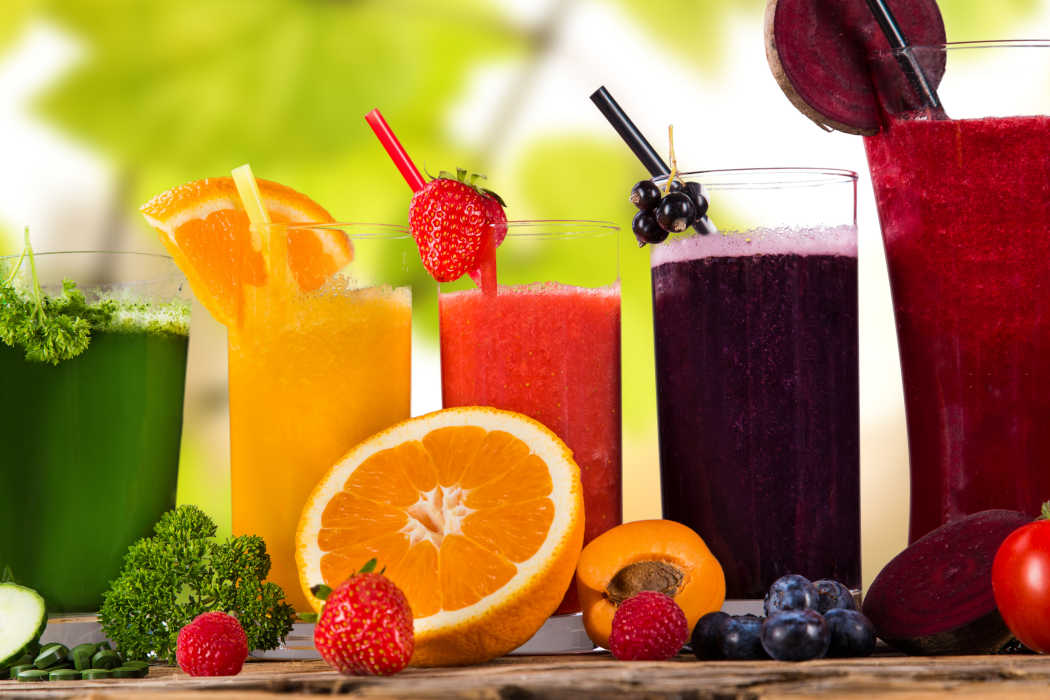 Beach Bar
The Beach Bar spans decades. Where music and cocktails on the beach are always plentiful, and beautiful sunsets are the backdrop of every night. Everything just seems brighter here, from drinks and the Italian snacks specialties to the sparkling water of the Red Sea.
Opening Hours:
from 09:00 am till Sunset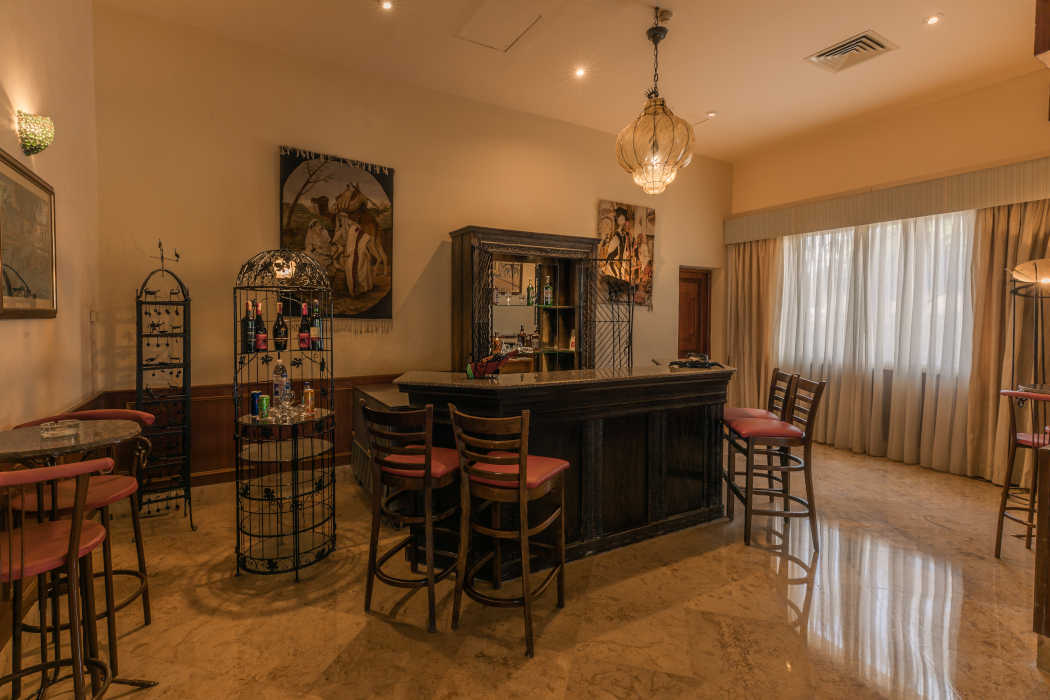 Lobby bar
The Lobby Bar is located steps away from Stella Di Mare hotel's entrance, offering a sophisticated atmosphere for cocktails and conversation with an extensive selection of premium and vintage spirits, as well as a variety of cocktails. Come and join to enjoy a quiet drink.
Opening Hours:
From 09:00 am till 12:00 am