Meetings & Events
Make Your Event Vibrant with Exciting Vibes
Coordinating a thriving event takes forethought, insight, and effort. Stella Di Mare Golf Hotel is here to help. Whatever business meetings, social gatherings, golf tournaments or even parties you request, Stella Di Mare has got your back. With full-service planning, various size space of 3 different venues, room and golf garden layout, endless options that will make your next event planning effortless.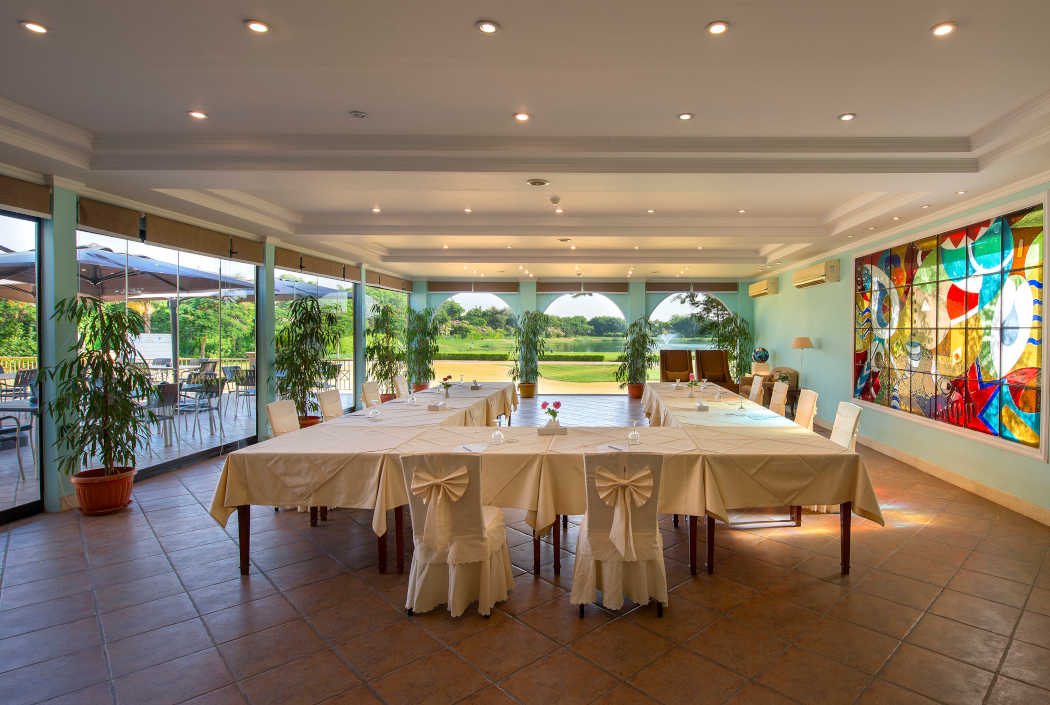 Golf Garden & Outdoor Lounge
A special treat for your company dinner. Why not take advantage of the wonderful surroundings Golf Hotel has to offer, not just indoors but outdoors too. Host your next evening meal or corporate dinner in our Golf Garden & Outdoor Lounge. You could be anywhere in the world.
Host your next meeting or event in Golf Hotel. All types of functions and events can be organised, from Weddings to Conferences, Meetings to Dinners. We have experience in organising many various events for an almost endless list of companies and individuals and are on hand to deliver the best event you could ever wish for.
Accommodation can also be provided at a preferrable rate for your group. Or alternatively events can be organised without accommodation.
Air conditioning
Video conferencing
Video equipment
Copy/print services
Wi-Fi access
Flip chart
Overhead projector
Catering available
High speed transmission line